Welcome to the wacky world of UN!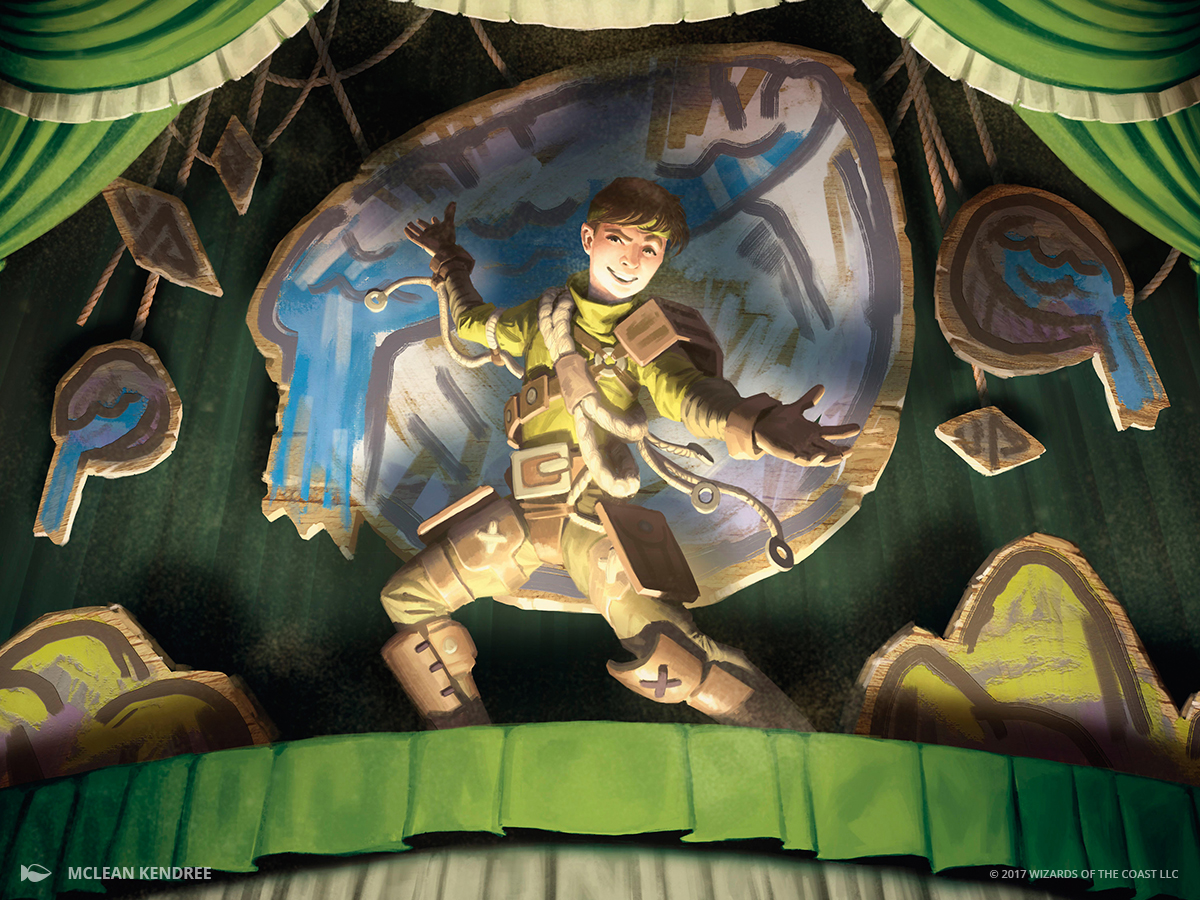 Bablovia is Magic's newest world, based on silly behavior, jokes, and basic mayhem. It is the setting of the third Un- (silver bordered) set, for jokes, hilarity, and fun, Unstable!
The
world class intro to Bablovia
!
Un-sets and silver bordered cards are all about what's possible in a card game but not generally possible in Magic: the Gathering black border competitive formats. Un-sets also have a lot of comedy, jokes, and fun creature types, without the constraints of world connections, story line, or specific settings. Here for your enjoyment are the listings of history and flavor elements of various Un-sets.
Jokes!
there are ton of jokes in Un-sets, so these articles give a few of them away!
Unglued
had a large number of jokes. Unfortunately, most of them weren't online yet, as the Duelist covered most articles on Magic. But here are some of them, at least!
Unglued! Jokes
, "get it??"
Unhinged
was the sequel to Unglued, as Unglued 2 never made it to print. It would be 9 years later until we saw another Unset, Unstable!
Promos
of
Unhinged
!
Get it?
Unhinged Part 1
.
Get it?
Unhinged Part 2
.
Unstable
is finally released in 2017, and there are many new fun mechanics: here are the explanations behind the cards!
Scraps
part 1
.
Part 2
.
A good
description
of many of the art designs for Unstable.
There are text and flavor
variants
!
A fun thing, Wizards of the Coast sends out a silver-bordered Holiday card each year: You can see them all and their
wallpaper here
.
Unseen!
Unglued 2
never made it to print, but Maro has shown off a variety of ideas and cards, including poisonous vegetable creatures!
Unseen 1
.
Unseen 2
!